Sandwiches, Paninis, Tortillas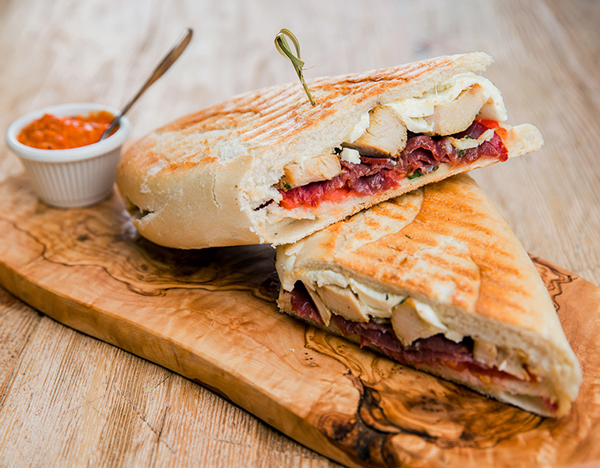 Grilled Chicken Panini Sandwich
Fresh mozzarella, Tomato, and Basil
Capris on Ciabatta Panini Sandwich
Prosciutto Panini Sandwich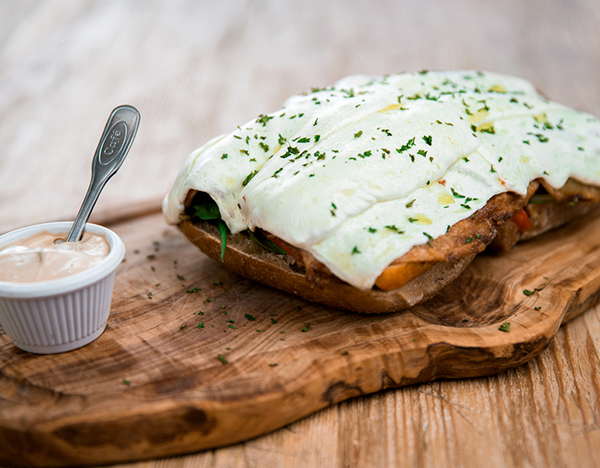 Multi-Grain Chicken Sandwich
Grilled chicken, arugula, grilled eggplant, roasted red peppers, fresh mozzarella, drizzled with balsamic vinaigrette. Oven baked and served on a multi-grain roll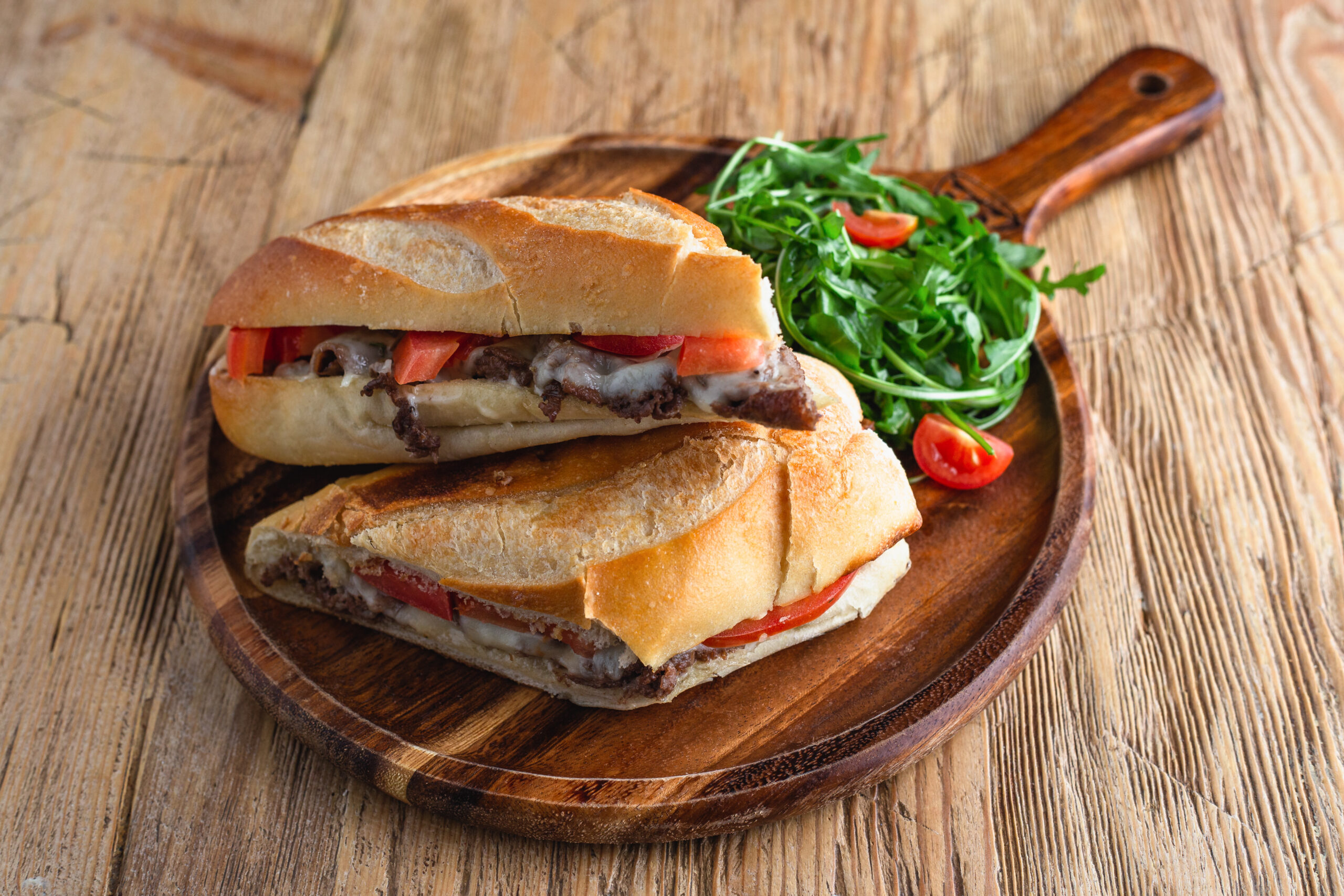 Ribeye Steak Sandwich
Thin cut ribeye steak with provolone, tomatoes, and mayonnaise on an oven roasted long roll. Served with a mixed green side salad.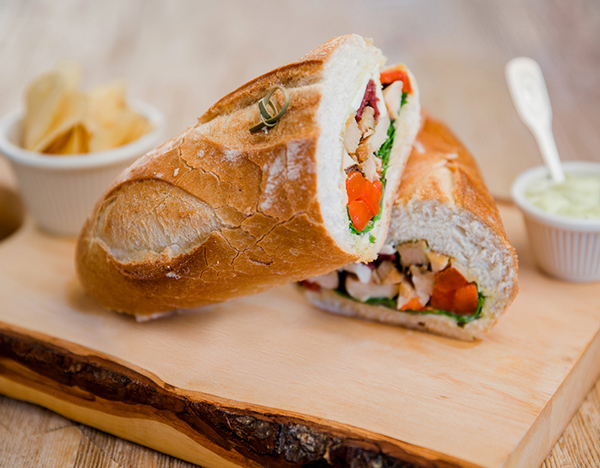 Bubamara Club Sandwich
Grilled chicken, beef prosciutto, roasted red peppers, fresh mozzarella, mixed greens on an oven-toasted ciabatta roll with pesto-mayo sauce. Served with chips.
Toast Sandwich
Beef prociutto, mushrooms, provione, and mayonnaise in a pressed long roll. Served with arugula side salad and chipotle sauce
- On a long roll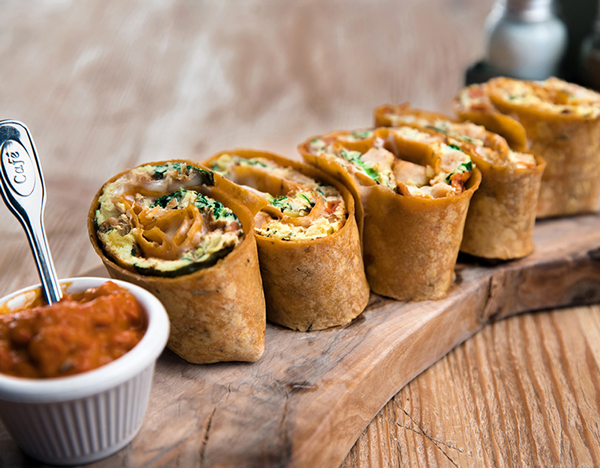 Breakfast Wrap
Three scrambled egges with grilled chicken, spinach, tomatoes, hot peppers, mozzarella cheese folded into a wrap
Chicken Spinach Wrap
Grilled chicken, fresh baby spinach, feta, pesto / served with ajvar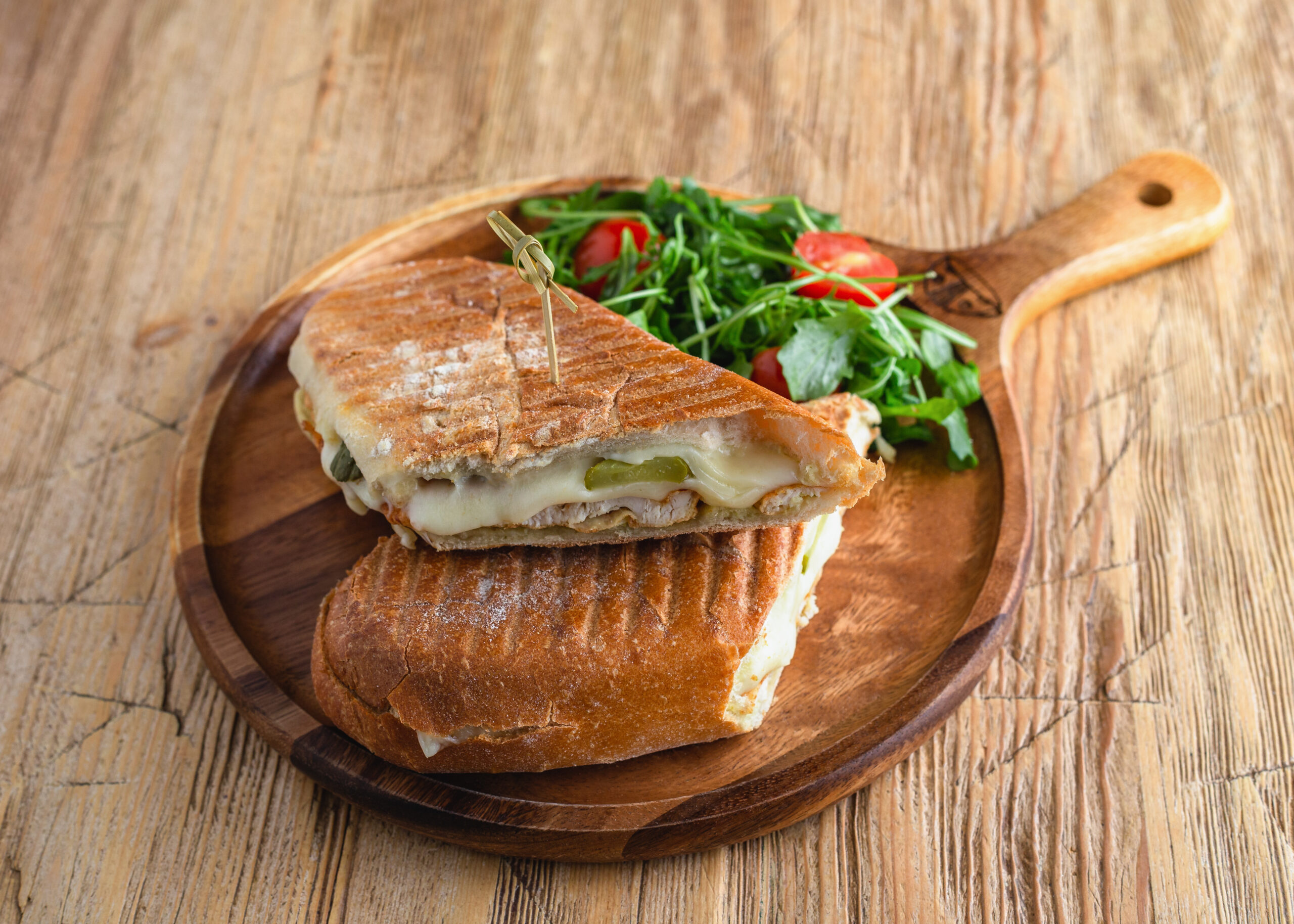 Chicken Cutlet Sandwich
Chicken, provolone cheese, tartar sauce, serving with arugula salad.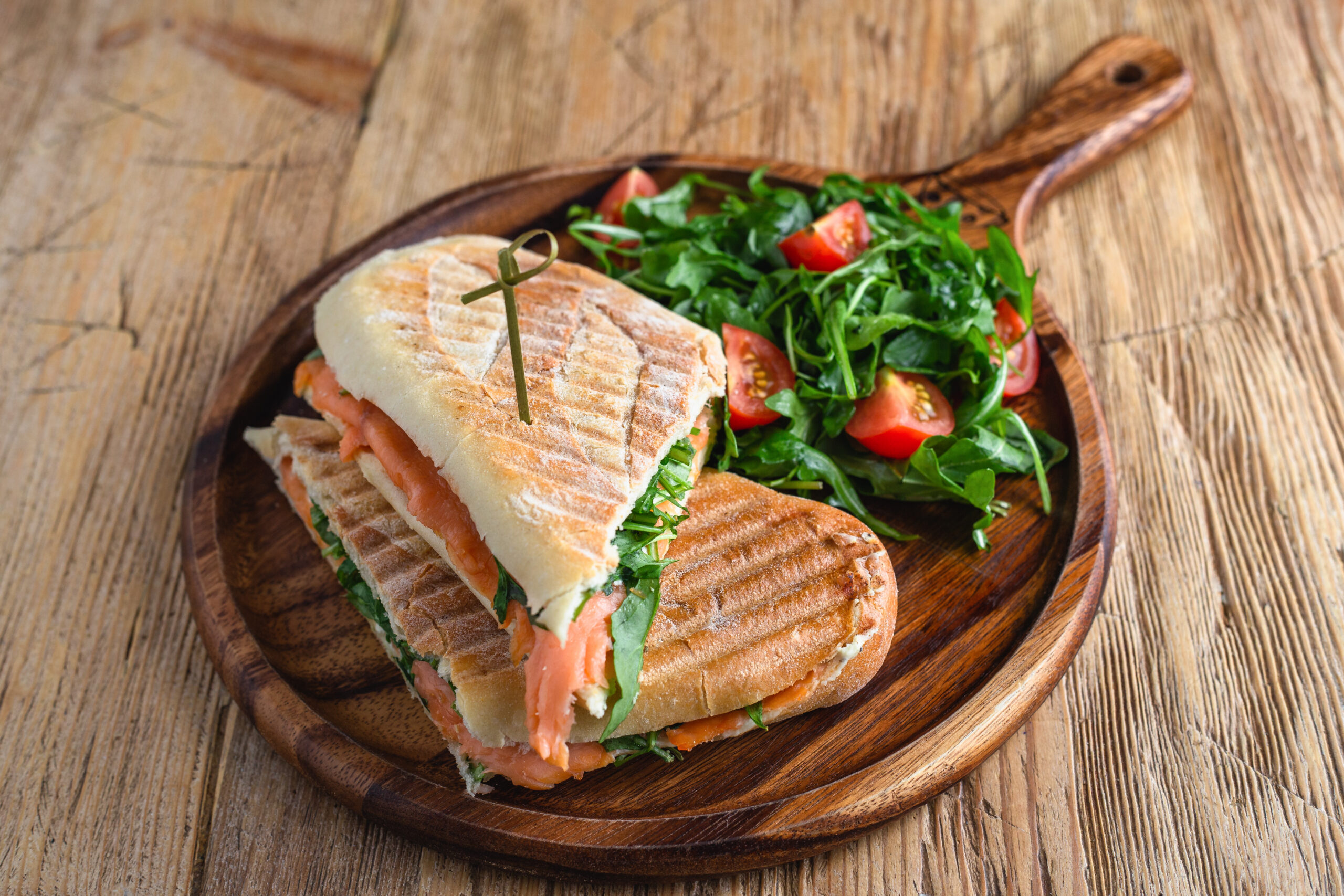 Salmon Panini
Nova lox, capers, arugula, and cream cheese spread on a long roll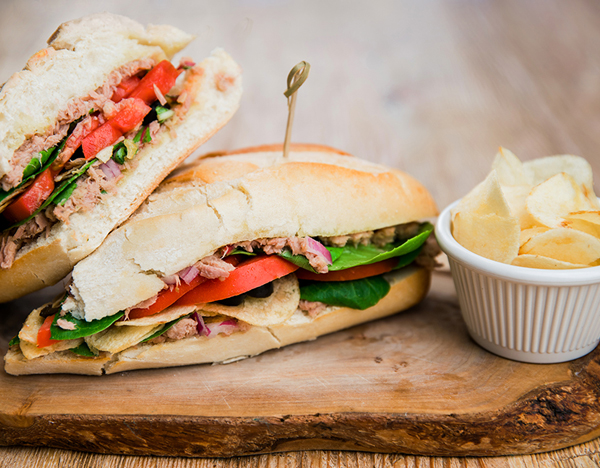 Tuna Sandwich
Tuna, tomato, olives, salad, and potato chips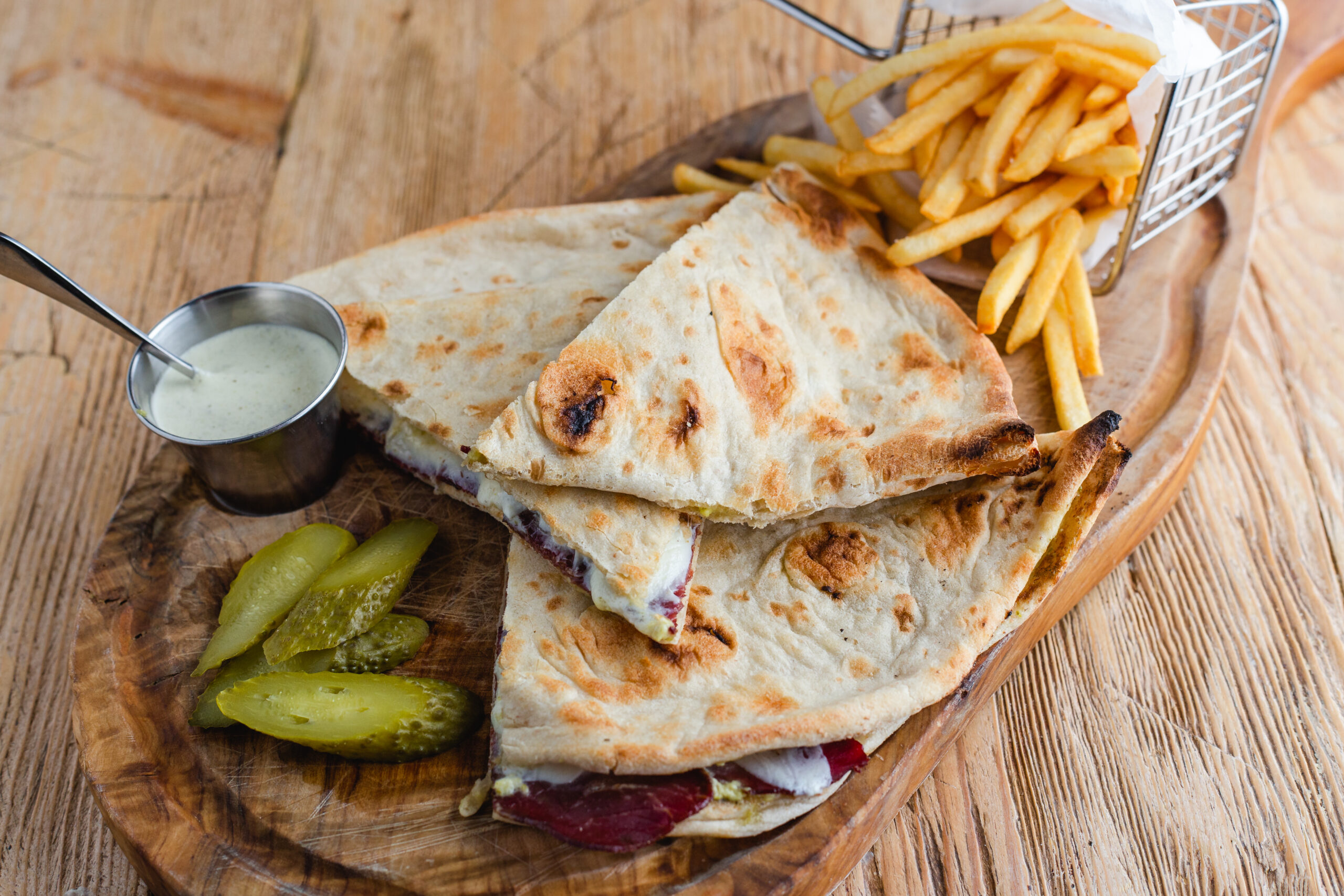 Tortilla – Goveđa Pršuta (Beef Prosciutto)
Served with french fries
Mozzarela, sour cream
Tortilla – Kraški Vrat (Smoked Pork)
Served with french fries
Mozzarela, sour cream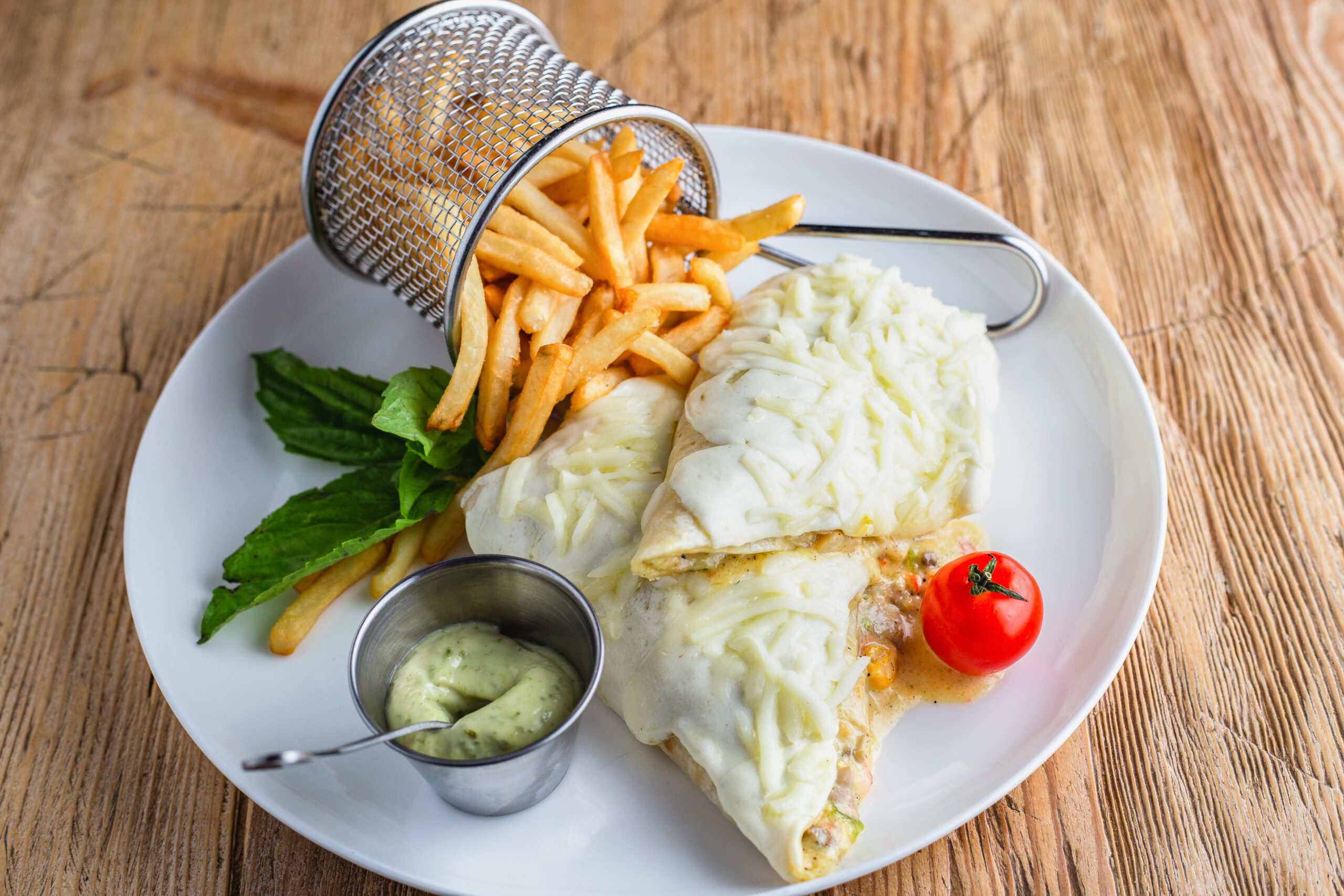 Tortilja Bubamara
Chicken, cheese, champignons, tartar sauce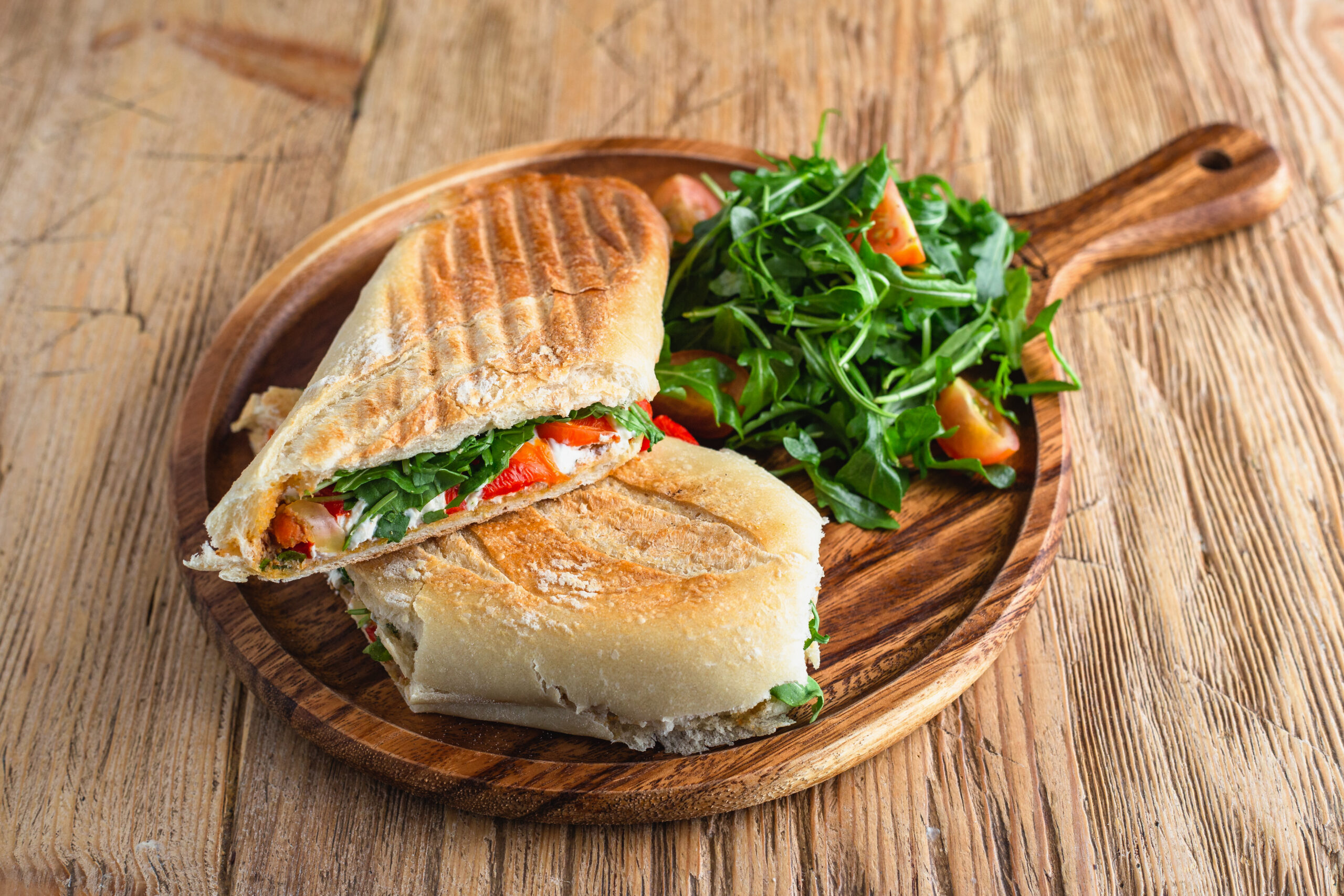 Veggie Panini
Roasted red peppers, arugula, olive tapenade, and goat cheese on a long roll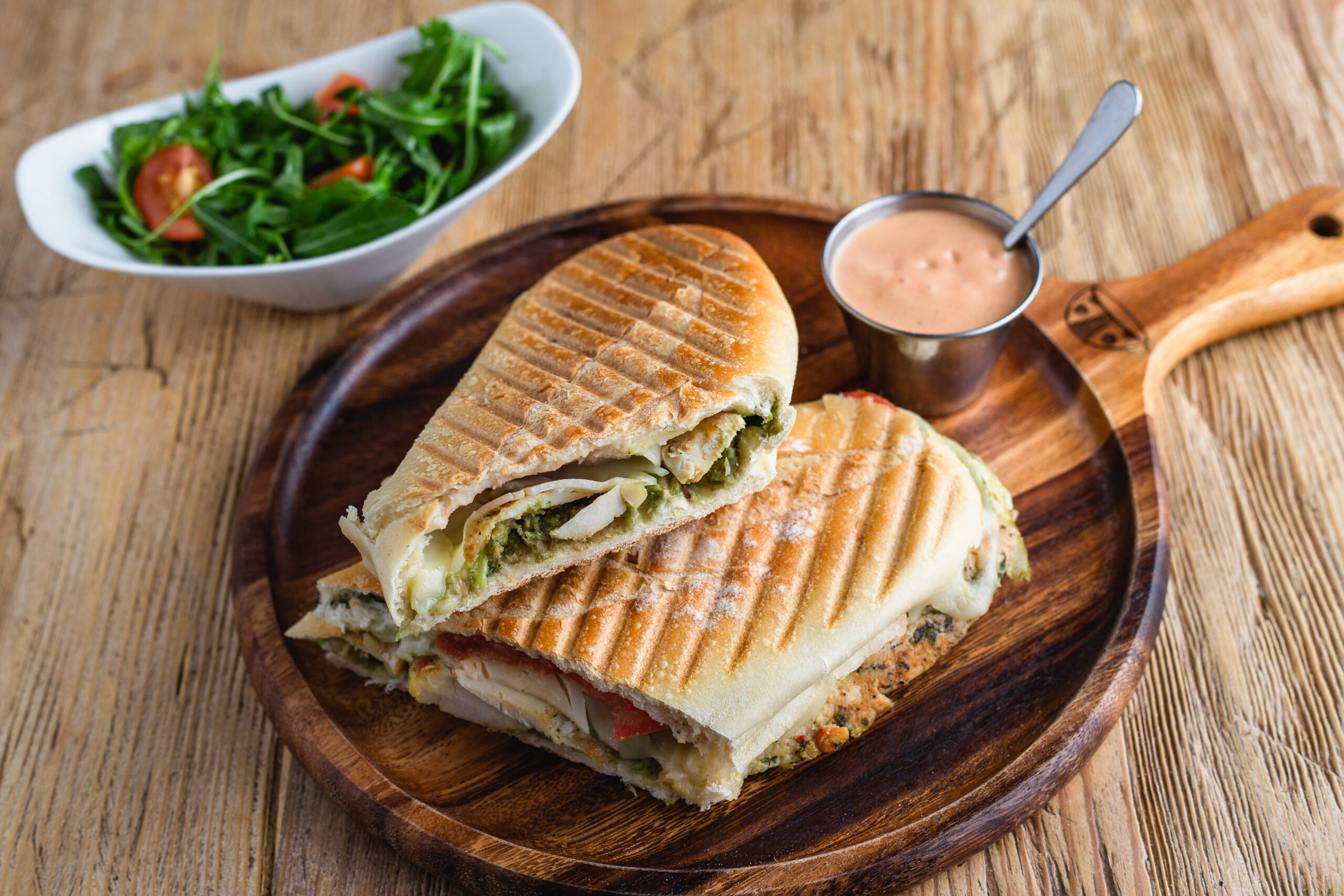 Chicken Avocado Panini
Grilled chicken breast over an avocado spread with tomato and provolone. Served with a side salad and pink sauce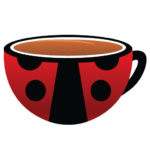 Our Menu
Browse another category: